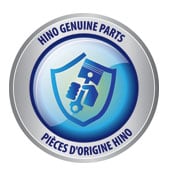 HINO GENUINE QUALITY
Tri Truck Center offers a large selection of parts for all of makes and models of trucks. From oils, filters, belts and batteries to a vast selection of accessories and mechanical parts.  Let us help you with the right part for the job!
When you buy or lease a Hino truck, you're not only investing in one of the world's most efficient and reliable vehicles, you're also getting a vast array of Canadian-based resources and the people to back it up.
---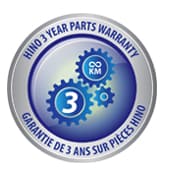 NEW 3 Year Parts Warranty
At TriTruck Centre our Hino parts now come with Hino's new 3 Year Parts Warranty. All genuine new Hino parts that are installed at a Hino dealership in Canada now have an unlimited mileage warranty for three years. This is an industry-leading warranty for coverage to help you protect your investment in our Hino trucks and parts.
Contact us today for more information.
---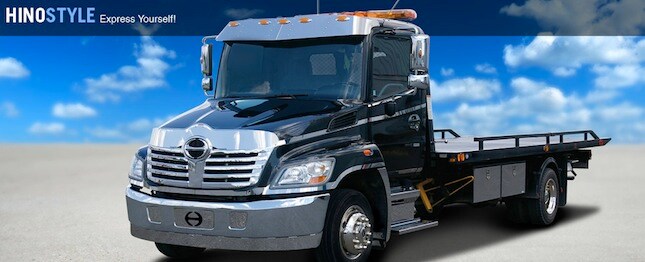 Hino Trucks is excited to introduce "Hino Style" our new category of truck accessories!
Hino Stainless Steel Trim makes a good looking truck into a great looking truck! The addition of stainless steel trim makes any Hino stand out from the crowd. These Polished Stainless Steel Accessories are Available for your Hino Truck Today!
Sun Visor
Hood Deflector
Bumper Hook Cover
Bumper Bar
Central Bumper Plate
Marker Light Trim
Door Handle Trim
Door Window Trim
Lower Cab Trim
Cab Side Trim
Anti-Sail Mud Flap
Front Fender Guard and Trim
Hood Side Trim
Hood Latch Insert
Step Cover